La celebración a lo mejor de la industria, tendrá lugar el 9 de abril en Londres.
Como ocurre todos los años desde 2004, la Academia Británica de las Artes Cinematográficas y la Televisión (BAFTA por sus siglas en inglés), destinará una noche para premiar tanto a las experiencias interactivas más destacadas, así como a sus respectivos creadores. En esta ocasión, los BAFTA Games Awards 2019 se celebrarán el 9 de abril en el Queen Elizabeth Hall, ubicado en la capital del Reino Unido.
Pero eso no es todo, ya que el organismo responsable ha seleccionado a más de 40 videojuegos para su decimoquinta edición, mismos que estarán repartidos a lo largo de 17 categorías.
Si eres un seguidor de este evento, recordarás que en 2018 Hellblade: Senua's Sacrifice fue una de las entregas más reconocidas, llevándose a casa más de cinco preseas.
🚨 HERE THEY ARE! 🚨 Discover every single 2019 #BAFTAGames Awards nominee now ⬇️⬇️⬇️ pic.twitter.com/GH3LBsmLri

— BAFTA Games (@BAFTAGames) March 14, 2019
Entre los nominados a los BAFTA Games Awards 2019, sobresale la presencia de God of War. Como ya sabrás, el título de acción desarrollado por Santa Monica Studios ha tenido una estupenda recepción por parte de la crítica y el público, incluyendo su galardón por Mejor Juego del Año en The Game Awards 2018.
Otras entregas con bastante presencia en esta selección son: Detroit: Become Human, Into the Breach, Return of the Obra Dinn, Florence, Celeste y Red Dead Redemption 2.
Sin más preámbulos, te presentamos a los videojuegos que participarán en la ceremonia británica:
Mejor Juego de 2019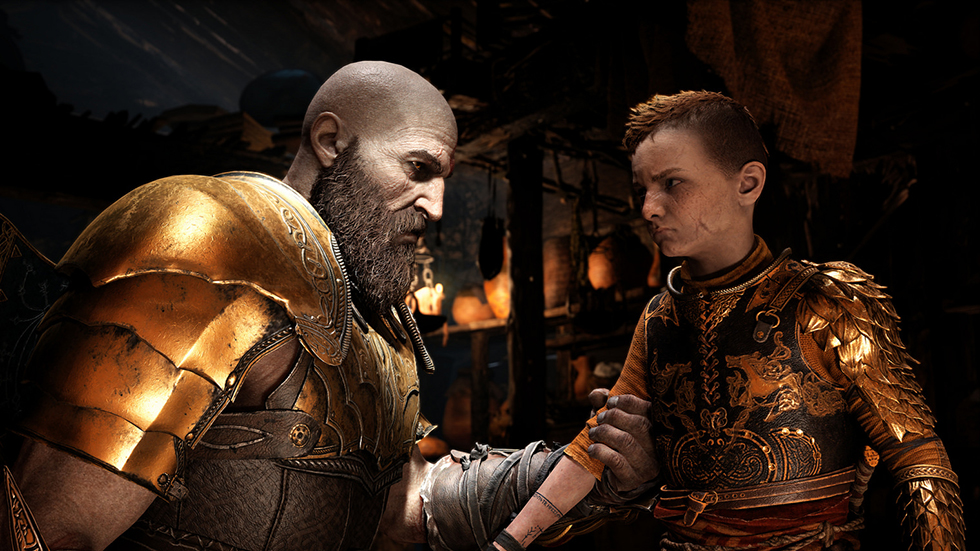 Assassin's Creed Odyssey – Ubisoft Quebec/Ubisoft
Astro Bot: Rescue Mission – Sie Japan Studio/SIEE
Celeste – Matt Makes Games Inc./Matt Makes Games Inc
God of War – Santa Monica Studio/SIEE
Red Dead Redemption 2 – Rockstar Games/Rockstar Games
Return of the Obra Dinn – Lucas Pope/3909
Logro Artístico
Detroit: Become Human – Quantic Dream/Sony Interactive Entertainment Europe (SIEE)
Gris – Nomada Studio/Devolver Digital
God of War – Santa Monica Studio/SIEE
Marvel's Spider-Man – Insomniac Games/SIEE
Red Dead Redemption 2 – Rockstar Games/Rockstar Games
Return of the Obra Dinn – Lucas Pope/3909
Mejor Audio
Battlefield V – EA Dice/Electronic Arts
Detroit: Become Human – Quantic Dream/SIEE
God of War – Santa Monica Studio/SIEE
Marvel's Spider-Man – Insomniac Games/SIEE
Red Dead Redemption 2 – Rockstar Games/Rockstar Games
Tetris Effect – Monstars Inc and Resonair/Enhance, Inc
Juego Británico Destacado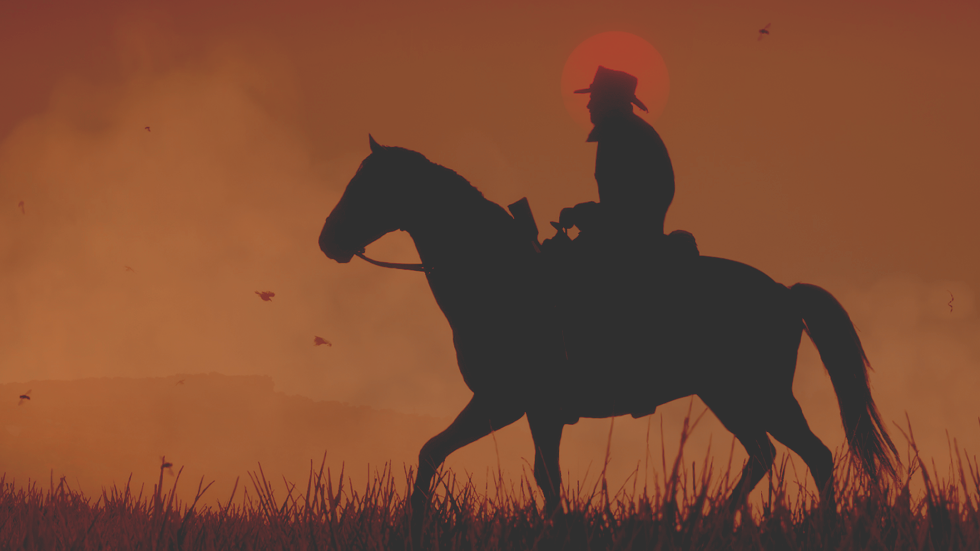 11-11: Memories Retold – Digixart, Aardman & Bandai Namco Entertainment Europe/Bandai Namco Entertainment Europe
Forza Horizon 4 – Playground Games/Microsoft Studios
Red Dead Redemption 2 – Rockstar Games/Rockstar Games
The Room: Old Sins – Fireproof Games/ Fireproof Games
Overcooked! 2 – Ghost Town Games and Team 17/ Team 17
Two Point Hospital – Two Point Studios/Sega
Mejor Evolución
Destiny 2: Forsaken – Bungie/Activision
Elite Dangerous: Beyond – Frontier/Frontier
Fortnite – Epic Games/Epic Games
Overwatch – Blizzard Entertainment/Blizzard Entertainment
Sea of Thieves – Rare Ltd/Microsoft Studios
Tom Clancy's Rainbow Six Siege – Ubisoft Montreal/Ubisoft
Juego Debut Sobresaliente
Beat Saber – Beat Games/Beat Games
Cultist Simulator – Weather Factory/Humble Bundle
Donut County – Ben Espositio/Annapurna Interactive
Florence – Mountains/Annapurna Interactive
Gris – Nomada Studio/Devolver Digital
Yoku's Island Express – Villa Gorilla/Team 17
Mejor Juego Familiar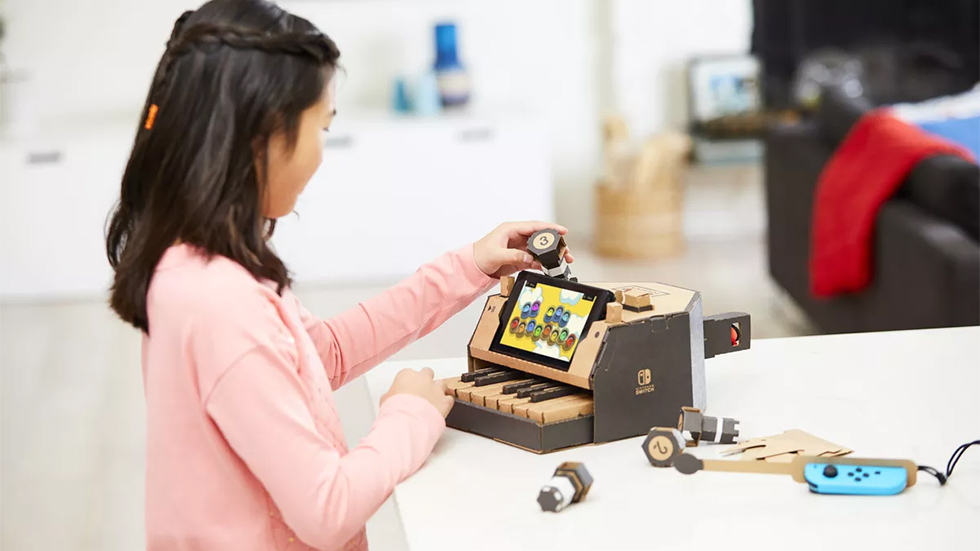 Lego Disney Pixar's The Incredibles – Tt Games/Wb Games
Nintendo Labo – Nintendo Epd/Nintendo
Overcooked! 2 – Ghost Town Games & Team17/Team17
Pokémon: Let's Go, Pikachu! y Let's Go, Eevee! – Game Freak/The Pokémon Company and Nintendo
Super Mario Party – Ndcube/Nintendo
Yoku's Island Express – Villa Gorilla/Team 17
Diseño de Juego Destacado
Astro Bot: Rescue Mission – Sie Japan Studio/SIEE
Celeste – Matt Makes Games Inc/Matt Makes Games Inc
God of War – Santa Monica Studio/SIEE
Into the Breach – Subset Games/Subset Games
Minit – Jw, Kitty, Jukio, And Dom/Devolver Digital
Return of the Obra Dinn – Lucas Pope/3909
Mejor Experiencia más allá del Entretenimiento
11-11: Memories Retold – Digixart, Aardman and Bandai Namco Entertainment Europe/Bandai Namco Entertainment
Celeste – Matt Makes Games Inc/Matt Makes Games Inc
Florence – Mountains/Annapurna Interactive
Life Is Strange 2 – Dontnod Entertainment/Square Enix
My Child Lebensborn – Sarepta Studio As/Teknopilot As, Sarepta Studio As
Nintendo Labo – Nintendo Epd/Nintendo
Innovación en las Mecánicas de Juego
Astro Bot: Rescue Mission – Sie Japan Studio/SIEE
Celeste – Matt Makes Games Inc/Matt Makes Games Inc
Cultist Simulator – Weather Factory/Humble Bundle
Moss – Polyarc/Polyarc
Nintendo Labo – Nintendo Epd/Nintendo
Return of the Obra Dinn – Lucas Pope/3909
Mejor Diseño de Gameplay
Astro Bot: Rescue Mission – Sie Japan Studio/SIEE
Celeste – Matt Makes Games Inc/Matt Makes Games Inc
God of War – Santa Monica Studio/SIEE
Into the Breach – Subset Games/Subset Games
Minit – Jw, Kitty, Jukio, And Dom/Devolver Digital
Return of the Obra Dinn – Lucas Pope/3909
Multiplayer Sobresaliente
A Way Out – Hazelight/Ea Originals
Battlefield V – EA Dice/Electronic Arts
Overcooked! 2 – Ghost Town Games and Team 17/Team 17
Sea of Thieves – Rare Ltd/Microsoft Studios
Super Mario Party – Ndcube/Nintendo
Super Smash Bros Ultimate – Nintendo, Bandai Namco Studios and Sora Ltd/Nintendo
Mejor Juego en Móviles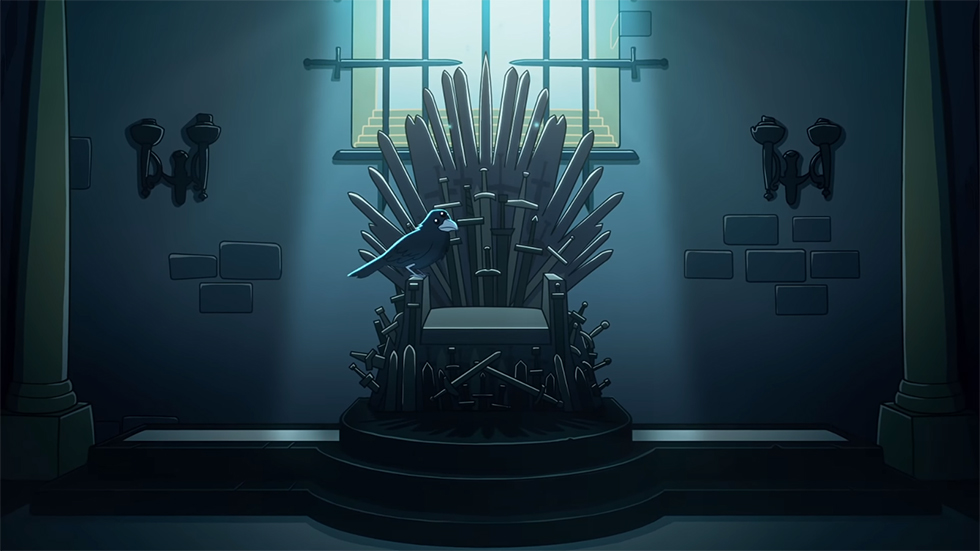 Alto's Odyssey – Team Alto/Snowman
Brawl Stars – Supercell/Supercell
Donut County – Ben Esposito/Annapurna Interactive
Florence – Mountains/Annapurna Interactive
Reigns: Game of Thrones – Nerial/Devolver Digital
The Room: Old Sins – Fireproof Games/Fireproof Games
Banda Sonora Sobresaliente
Celeste – Matt Makes Games Inc/Matt Makes Games Inc
Far Cry 5 – Ubisoft Montreal/Ubisoft
Florence – Mountains/Annapurna Interactive
God of War – Santa Monica Studio/SIEE
Gris – Nomada Studios/Devolver Digital
Tetris Effect – Monstars Inc And Resonair/Enhance, Inc
Mejor Propiedad Original
Dead Cells – Motion Twin/Motion Twin
Florence – Mountains/Annapurna Interactive
Into the Breach – Subset Games/Subset Games
Moss – Polyarc/Polyarc
Return of the Obra Dinn – Lucas Pope/3909
Subnautica – Unknown Worlds Entertainment/Unknown Worlds Entertainment
Actuación de Voz Destacada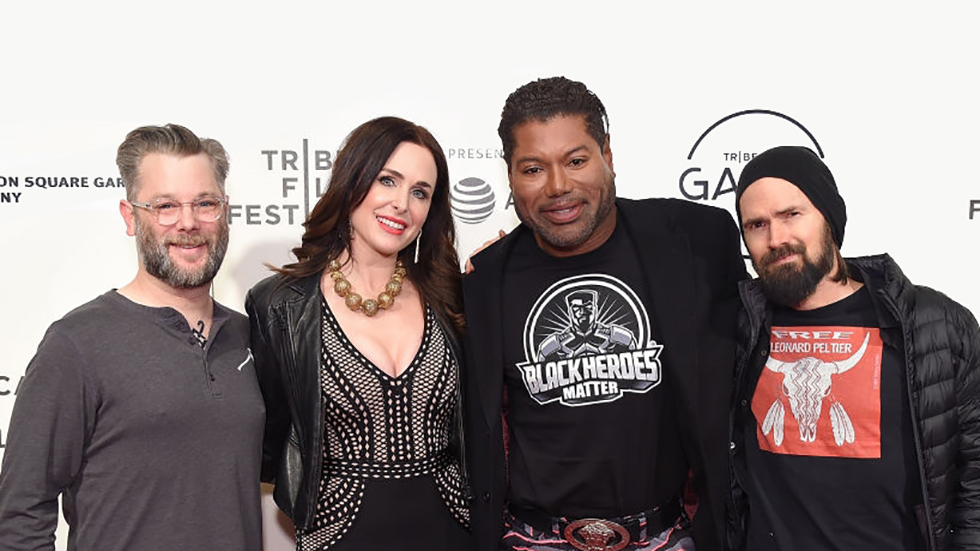 Christopher Judge  – Kratos (God of War)
Danielle Bisutti  – Freya (God of War)
Jeremy Davies  – The Stranger (God of War)
Sunny Suljic  – Atreus (God of War)
Melissanthi Mahut – Kassandra of Sparta (Assassin's Creed Odyssey)
Roger Clark  – Arthur Morgan (Red Dead Redemption 2)
Mejor Narrativa
Florence – Mountains/Annapurna Interactive
Frostpunk – 11 Bit Studios/11 Bit Studios
God of War – Santa Monica Studio/SIEE
Marvel's Spider-Man – Insomniac Games/SIEE
Red Dead Redemption 2 – Rockstar Games/Rockstar Games
Return of the Obra Dinn – Lucas Pope/3909
Brawl Stars – Supercell/Supercell
Clash Royale – Supercell/Supercell
Fortnite – Epic Games/Epic Games
Old School Runescape – Jagex/Jagex
Pokémon Go – The Pokémon Company, Niantic/Nintendo
Roblox – Roblox Corporation/Roblox Corporation
Fuente: BAFTA Games Awards @ Twitter